Brunch is by far my favorite meal ever! It combines both breakfast and lunch and only happens on the weekends for me so I cherish every one. Lately I have a little glum about finding new places to eat and getting a little tired of the same ones I always go to. (Check out my top brunch places in Atlanta Here) Cue Pinterest to the rescue for new ideas! I found a list of the top 5 brunch places in Atlanta and I was shocked because I have never been to any of them and I had never heard of three of them. The list is as follows:
 1) Serpas, Old 4th Ward
2) Sun in My Belly, Decatur
3) One Eared Stag, Inman Park
4) Local Three, Buckhead
5) Canoe, Vinings
 I wasn't in the mood to get dressed up on Sunday so Robert and I hit Sun in My Belly. I had never heard of it but the name sounded casual and we thought we would give it a try. Boy are we glad that we did! It was amazing! There was a bit of a wait to get in but the place had a casual, relaxed atmosphere and was absolutely delicious!  Robert ordered the Belly Benedict with two poached eggs with chipotle hollandaise + sweet potato + honey glazed bacon hash with garlic-spinach saute + buttermilk biscuit. YUM!  Robert said this was by far his favorite brunch place we have gone to so we will definitely be going back.
And I ordered the P.B.L.T. which is a sandwich with pimento cheese + fried green tomatoes + thick-cut bacon + scallion aioli  (and I added a fried egg because why not) + served with hashed potatoes.
We had an awkward encounter with the man bringing us our food because he was going to give me the smaller plate since I am the girl but turns out I ordered the ginormous meal. Oops! Sorry I love to eat! My sandwich was absolutely huge though and Robert had to help me finish it. He's always a gentleman like that. 🙂
Hopefully we will be hitting up the other 4 brunch spots in the coming weeks. This one should definitely be on your list to try! What's your favorite brunch spot?
PS – Check out this scarf from Target for only $16.99! This is a MUST at that kind of a price!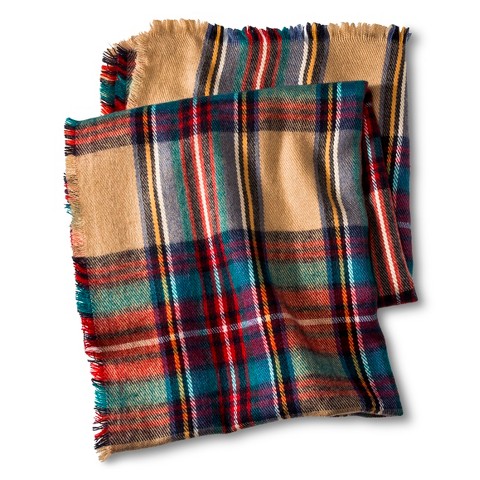 XOXO